Latest
Omagine, OMAG, press coverage from local media
Thursday, 14 July 2016 - Editor
$2.5 billion Omagine pearl project set for 2017 in Oman
July 12, 2016
by Rahul Das/ This e-mail address is being protected from spambots. You need JavaScript enabled to view it
Muscat: Construction work on the multi-billion dollar Omagine Project is scheduled to begin in 2017 and should be complete by 2024, according to the Ministry of Tourism (MoT).

Located in Seeb, the project features seven pearl-shaped buildings which will host hotels, offices, residences and entertainment venues on one million square metres of land, the MoT said.

The project is expected to create more than 1,000 jobs for nationals when it is completed in seven year's time. The slump in global oil prices has meant project managers have been seeking further funding globally, according to Omagine chairman Frank J. Drohan.

Speaking to Times of Oman, Drohan said that they are in advanced discussions with several institutional and private entities in the United States, Europe and China to finance the project as a quite rational response to the present regional banking environment. "Other companies and governments regionally are quite rationally also reaching out to the international financial markets," he said.
Drohan said that the longer term project finance is needed only after the detailed master planning and architectural design is completed. "And that is the reason we are working hard on many fronts with Consolidated Contractors Co (CCC) and other investors in Oman and the GCC, Europe, the US and China to make that happen," he said.
It was in October 2014, Omagine LLC, signed a development agreement with the Government of Oman for the development of a $2.5 billion real-estate and tourism project known as the Omagine Project.

In March 2015 the Ministry of Finance in Oman ratified the development agreement. In July 2015 the development rights to the 245 acres of beachfront land were registered with the government of Oman. In May, Omagine Inc. also sponsored The World Summit on Innovation & Entrepreneurship (WSIE) at the United Nations Headquarters in New York City.

The Omagine Project will have three hotels (which will include serviced apartments and chalets), a boutique mall, an open air amphitheatre, exhibition venues, a harbour and marina area, offices, more than 2,000 residences and a large number of cafes, restaurants and entertainment venues. The Omagine Project will have seven pearl shaped buildings, each with a different theme, such as the Oman Pearl, Innovation Pearl, Energy Pearl, Culture Pearl and Earth, Sea and Sky Pearls.

The Pearls will feature a wide range of tourism experiences, simulations, games, interactive demonstrations, multi-media presentations and a planetarium and a multiplex.
To learn more, please visit the company website: Omagine.com
Source: Times of Oman
Markets Around The World Turned Green
Thursday, 14 April 2016 - Editor
Green All Over The Globe!
Exceptionally Rare Event,
Markets Around The World Turned Green!
04/13/2016
U. S Markets
World Markets
Source: Google, Daily Stock Deals, OTC King, OxBridge Research
Warren Buffett's Performance plummeted by 40%,Data from 40 years show a stunning Drop, Single Digit Returns expected
Monday, 04 May 2015 - Editor
Warren Buffett's dramatically decreasing performance, data reveals a stunning 40% decline
Warren Buffett's Performance plummeted by 40% each decade, going forward, we expect Berkshire shareholders would see single digit returns on their investment.
Warren Buffett's performance for each of the last 4 decades decreased by a stunning 40%! after setting a record during 1975-1984, Mr. Buffett's performance precipitously declined over the years as the easy money making opportunities started to disappear.
We were very surprised by the magnitude and the predictable nature of his declining performance. Mr. Buffett, unfortunately, never regained his former glory! Judging from his own historical performance, we think, returns for 2015 – 2024 could drop to single digits! We expect returns for the next decade could be as low as 7% per year.
@DailyStockDeals
This e-mail address is being protected from spambots. You need JavaScript enabled to view it
Last Updated - Monday, 04 May 2015
Herborium, HBRM, Profile, Summary
Thursday, 19 February 2015 - Editor
Herborium, HBRM, Profile, Summary
Herborium Group (HBRM) is a botanical therapeutics® company, develops, licenses and markets proprietary botanical based medicinal products to consumers and healthcare professionals.
Herborium develops its own formulations based on a herbaceutical science and other natural health resources including the traditional Chinese and herbal medicines from Peruvian Indians. These traditional botanical therapeutics are manufactured in technically advanced facilities strictly adhering to the FDA guidelines. The company's products are sold in The United States and Europe and, the company is planning to expand globally.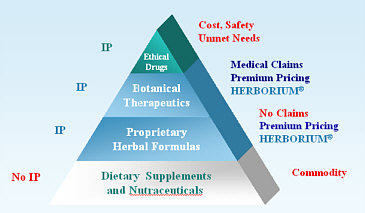 AcnEase®
Enhancing Beauty Botanically
The Company's flagship product is AcnEase®, (www.acnease.com) a proprietary, all botanical acne treatment which has also been shown to improve conditions associated with Rosacea. The safety and efficacy of AcnEase has been validated by clinical testing. The results from these clinical studies demonstrated 96% improvement in both men and women with acne.
Over 60 million people in US and another 70-80 million in the Europe and Canada are estimated to suffer from acne (75% of individuals will have acne sometime in their life). The average age of individuals affected by acne increased during a last decade from 20 to 26 years old making adult acne one of a more prevailing health concerns.
The existing alternatives in the market for acne are limited to topical agents which treat existing acne, systemic antibiotics, and retinoic acid based products associated with severe side effects. A distinguishing characteristic of AcnEase aside from its remarkable safety profile is the products ability to prevent acne pimples from forming.
Lasting Pleasure for Women
More Power for Men!
A Natural Alternative for Female Sexual Dysfunction
Herborium's Botanical Therapeutics® for Women (Lasting Pleasure) and Men (Lasting Power meet a growing interest in natural, safe sexual health products. Lasting Pleasure addresses the high demand for a "Viagra-like" product for women.
For female sexual dissatisfaction/dysfunction there currently are no systemic products available. The sole alternatives are topical agents and lubricants which have no impact on libido or female physical function.
The market for pharmaceutical grade sexual health products is over $3.2 billion worldwide with Viagra (Pfizer), Cialis (Eli Lilly) and Levitra (Bayer) leading market share. The market for natural sexual health products is estimated to be over $1.5 billion and growing. The rising costs of pharmaceutical grade sexual health drugs together with some safety concerns will drive consumers to look for alternatives in the market for natural sexual health products.
Key Strengths
> Proof of Concept through Revenues Generation. Significant and consistent sales and profit growth
> Proven ability to reduce time and therefore cost to market
> Proven management team with considerable experience working with early stage companies, digital and social marketing, healthcare products, drug development, clinical studies, regulatory compliance and international business.
> Regulatory know-how in the US and EU
> Access to a rich pipeline of qualified medicinal compounds and herbal medicines
> High level know-how in clinical research and pharmacological science
> Access to quality and novel formulation know-how, FDA, GMP, ICH and EMEA compliant manufacturing capabilities and competencies.
> Mitigation of investor risk, market entry risk, and therapeutic candidate risk based on initial data and screening performed in US, EU and Asia
> Strong Big Pharma connection in the USA and EU for co-licensing or licensing and co-marketing opportunities
> High Entry Barrier for competitors defined by the complex matrix of (Herborium's) expertise indispensable to successfully managing the growing complexity of regulatory compliance, product development and market opportunities.
> Consumer and healthcare providers recent trends towards natural, organic, safer, plant-based medicine
> Healthcare economics stimulates search for new less expensive treatment options and encourages big Pharma and Insurance companies to look for consumer products and novel cost effective treatment options including Botanical Therapeutics®
Sources: The Company, OxBridge Research, OTCKING, DailyStockDeals, OTCstockIQ
Don't miss the NEXT premium Alert! Sign-up, Get Alerts,MakeMoney!®
Disclaimer/Disclosure: we received or expecting compensation from the featured company. Our firm, principals and staff may own/buy/sell/trade stock/securities of this company. Always Read the full Disclosure/Disclaimer. Thanks
If you would like your company featured or want to learn more, please don't hesitate to contact the Editor. editor [@] OTCKING.com
ACNE,Adult Acne, Teen Acne, Botanical Acne medications, Natural Acne Medications, Lasting Pleasure,Lasting Love, Lasting erection, Lasting Power, Hard Erection, Dry Vagina, Wet Vagina, Libido, sex thoughts, Easy Arousal. HBRM. Herborium
Last Updated - Thursday, 26 February 2015
Herborium Group, Inc. CEO Dr. Agnes P. Olszewski Ph.D., to Be Interviewed on Clear Channel - iHeart Business Talk Radio's "The Trader's Network" on January 17th, 2015
Friday, 16 January 2015 - Editor
Herborium Group, Inc. CEO Dr. Agnes P. Olszewski Ph.D., to Be Interviewed on Clear Channel - iHeart Business Talk Radio's "The Trader's Network" on January 17th, 2015
Live Interview Airs on The Trader's Network Radio Show, Hosted by Michael

Yorba

, 1:

00pm

ET/10:

00am

PT/12:

00pm

CT
Herborium Group, Inc. January 16, 2015 7:15 AM
FORT LEE, NJ--(Marketwired - Jan 16, 2015) - Herborium Group, Inc. (OTC PINK: HBRM), a novel Botanical Therapeutics® company focused on developing, licensing, and marketing of proprietary, botanical based medicines targeting unmet medical needs, announced today that Chief Executive Officer (CEO) Dr. Agnes P. Olszewski Ph.D. will be interviewed live tomorrow by host Michael Yorba on Clear Channel - iHeart Business Talk Radio's "The Trader's Network" Show. In this exclusive interview, Dr. Olszewski will discuss how the company's innovative business model successfully addresses growing demand of consumers and healthcare professionals to access safe, efficacious, yet safe and all natural medicinal options for treatment and prevention of selected diseases and health concerns. The company's unprecedented growth in 2014 as well as plans and opportunities for 2015 will also be discussed. U.S. Shareholders, analysts, industry professionals and all interested parties are encouraged to listen live via Clear Channel's nationally syndicated iHeart Radio stream.
Date: January 17, 2015
Start Time: 1:00pm ET |10:00am PT | 12:00pm CT (U.S.)
Network: Clear Channel - iHeart
Station: DFW 1190AM
KFXR Show: The Trader's Network
Host: Michael Yorba
Live iHeart Radio Stream: http://www.iheart.com/live/4276/?autoplay=true
About Herborium Group, Inc.
Herborium Group, Inc. is a novel Botanical Therapeutics® company focused on developing, licensing, and marketing of proprietary, botanical based medicinal products, targeting unmet medical needs. The Company responds to both consumers and healthcare professionals demand for safe, efficacious, all natural medicinal options for treatment and prevention of selected diseases and health concerns.
The Company business model focuses on emerging market opportunities spearheaded by the growth of a new market sector located between high-cost, high-risk, ethical pharmaceuticals and commoditized classic nutraceuticals (supplements). The potential for this market assesses for over $125 billion in the USA, Canada and UK alone.
This new market is presently positioned for exponential growth since it represents a compelling response to changing needs of a healthcare sector. For the industry, botanical therapeutics® provide a value added approach based on product differentiation, higher profit margins, and intellectual property protection with a lower risk and regulatory burden and lower cost. Nutraceuticals (supplements) face increasing FDA and market scrutiny, with massive competitive pressures. To meet the needs of this new growing market opportunity for a diverse spectrum of botanically based drugs, along with complementary and non-traditional therapies; Herborium introduces its own Botanical Therapeutics® defined as "bridge products," an emerging category of natural medicines with clinically and scientifically validated efficacy and safety.
Botanical Therapeutics® represents benefits and attributes of both aforementioned traditional sectors. Botanical Therapeutics® bring the intellectual property value, posology, clinical validation and rapid market entry while maintaining a safety profile of botanical ingredients and offering the benefits of preventive medicine and cost containment. For its own Botanical Therapeutics® the Company adopts clinical validation and a proactive regulatory strategy based on the FDA Guidance for Industry: Botanical Drug Products (FDA Guidance 2004) to establish and maintain a differential advantage. Herborium harvests its proprietary therapeutic candidates from so called "ethnic" medicinal sources such as Traditional Chinese Medicine (TCM) with initial confirmatory data and utilizes Western regulatory, clinical and marketing strategies to successfully introduce the products to the Western and progressive global markets. This strategy serves to mitigate risk in the product development and marketing strategies. The Company secured a pipeline of botanical ingredient based products in the areas of Dermatologic, Women's Health and Men's Health including selected sexual disorders resulting from cardiovascular disease, use of anti-depressants, surgical procedures, and other problems. Short term product portfolio also includes all herbal Energy and Stress Management formula free of caffeine, sugar, Vit. B complex and amino acids. The longer-term pipeline includes Prostate Health (BPH) and Liver Diseases, as well as product extensions in existing product categories and the anti-infectious product candidate focused on antibiotic resistant infections. Herborium Managements represents a unique blend of expertise with over 50 years of successful business dealings in marketing healthcare and consumer products, an exceptional track record in pharmacology and drug development, clinical testing and regulatory affairs in the US and Europe, supported by high standards, know how in herbal science and formulation and global outreach. Herborium presently sells its products in the United States, the United Kingdom, Canada and continental Europe through a network of distributors, specialty retailers, and e-commerce. With initial seed investment brought to the Company by Friends and Family and a small professional round, the Company has developed and deployed a solid and innovative business model that already brings rapidly growing revenues and is ideally positioned for exponential growth in the near future. Down economic times are actually realizing an additional pressure on the sector, and both consumers and insurance companies look for safer and more affordable healthcare options.
HBRM0.0009+12.50%
About CEO Dr. Agnes P. Olszewski Ph.D.
Western medical science has revolutionized the treatment of diseases worldwide, offering a science-based, clinically tested approach and enabling patients to routinely manage diseases that used to be considered a death sentence. But centuries before Anthony Leeuwenhoek spotted bacteria through a microscope, traditional communities in Asia, South America, Africa and even Europe were using herbal compounds to provide relief for medical conditions and promote wellness. Dr. Agnes P. Olszewski, a U.S. citizen who grew up in Europe and gained extensive experience with traditional medicine as a business consultant in Asia, is in a unique position to appreciate the benefits of a blended approach to wellness that draws on the wisdom of both modern and ancient traditions. That's what led her to found Herborium Group (HBRM), a publicly traded Botanical Therapeutics® company, since 2006.
With both a PhD and an MBA, Dr. Olszewski developed her passion for providing all-natural alternatives and complementary botanical ingredients-based therapies that blend science and nature during an over 20-year strategic management and consulting career that included extensive work in the development and marketing of consumer products, including botanical medicines, beauty and health supplements and nutrition products in the U.S., Europe and China. Her experience includes work on a high-profile biotechnology joint venture in China, where she cultivated relationships with key Chinese business and government officials. Dr. Olszewski also served as Director of the Institute for International Business at Seton Hall University and as Professor of Marketing and International Business prior to founding Herborium.
Since launching Herborium Group, Dr. Olszewski and her team have focused on developing products that combine the best Western and traditional medicine have to offer, meeting unmet wellness needs in the U.S. and Europe. Leveraging the treasure trove of traditional medicines that have been proven effective over the centuries and applying modern scientific standards in development and testing, Herborium currently offers a range of Botanical Therapeutics® that address a variety of conditions, including acne and the controlling symptoms of rosacea, men's and women's sexual health, energy and stress management and in an foreseeable future, Prostate Health.
Presently, the company's flagship product is AcnEase®, all herbal dermatologic that treats the root cause of acne -- an overproduction of sebum (skin oil) by sebaceous glands, which leads to localized inflammation and scarring -- instead of just acne the symptoms. AcnEase® tablets, a proprietary herbal compound that restores balance and skin health, is up to 96% effective in treating acne and the controlling symptoms of rosacea and works for people who suffer from acne of any type at any age, regardless of gender, skin type and color of complexion. Herborium's Women and Men Sexual formulas and Energy & Stress Management formula are in line to market.
In addition to developing botanical-based medicinal products, Dr. Olszewski is also passionate about educating the public about the benefits -- and potential drawbacks -- of natural medicines. She is a member of the GLG Council and a frequent speaker and writer on the topics of integrated and personalized medicine, natural remedies, wellness and prevention, nutraceutical products and global marketing strategies in a sector. Find out more about Dr. Olszewski and the Herborium Group at www.herborium.com
Page 1 of 38